https://www.ctpost.com/living/article/Carvel-the-official-birthday-cake-of-Big-Apple-12335641.php
Carvel the 'official' birthday cake of Big Apple Circus
Updated 5:15 am, Wednesday, November 8, 2017
Photo: Big Apple Circus, Contributed
Just as Fudgie the Whale celebrated its 40th anniversary earlier this year, Carvel is helping another time-honored institution ring in four decades.
Carvel – along with Cinnabon – is joining the Big Apple Circus for its 40th Anniversary Tour. The two brands will serve as the official birthday cake and cinnamon roll under the Big Top, the highlights of the show's concessions during the tour, according to a press release.
RELATED: One of the creators of Carvel's Fudgie the Whale reminisces on the cake's 40th birthday
The Big Apple Circus was founded in 1977 as an alternative to the glitz and spectacle of the American three-ring circus. No seat in the Big Top at the intimate, single ring Big Apple Circus is more than 50 feet away from the performers.
The New York City attraction was acquired by Big Top Works in early 2017 following a brief hiatus due to bankruptcy. The Big Apple Circus returned to action in late October at Lincoln Center, and will tour all over the East Coast through August 2018 to celebrate its 40th anniversary.
Click here for more information on the Big Apple Circus 40th Anniversary Tour.
Guests celebrating their birthday at the circus will be treated to the official cake of the Big Apple Circus, a Carvel ice cream cake that features an 8-in. tall circus tent replica over a red carpet made of edible icing.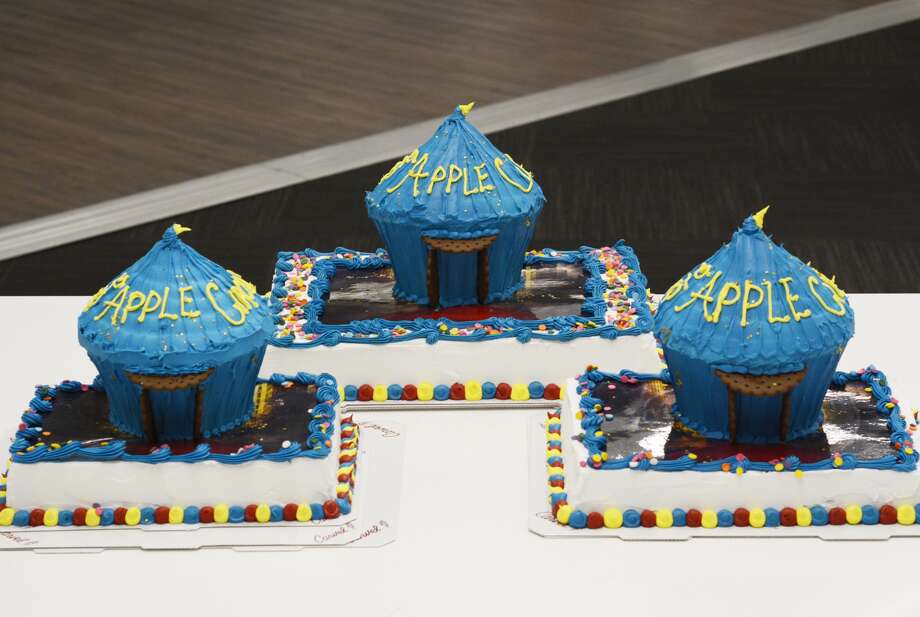 Photo: Big Apple Circus, Contributed
"We're honored to have our special cake chosen as the official birthday cake of the Big Apple Circus," said Scott Colwell, president of Carvel. "The cake itself is so beautiful that guests might hesitate to slice into it!"
Cinnabon will have a pop-up location in the Big Apple Circus's reception tent all throughout the 40th anniversary tour.
Take a look at Carvel's Big Apple Circus cake, as well as other Carvel cake designs, in the gallery above.